Friday
Friday ( 1995 )
1995-04-26 - ( 91 mins )
Tagline: A lot can go down between thursday and saturday...
Overview: Craig and Smokey are two guys in Los Angeles hanging out on their porch on a Friday afternoon, smoking and drinking, looking for something to do.
Genres: Comedy.
Home Page: www.newline.com/properties/friday.html
Production companies:
New Line Cinema.
The Movie DB : 10634
Imdb : tt0113118
---
---
Friday Movie Trailers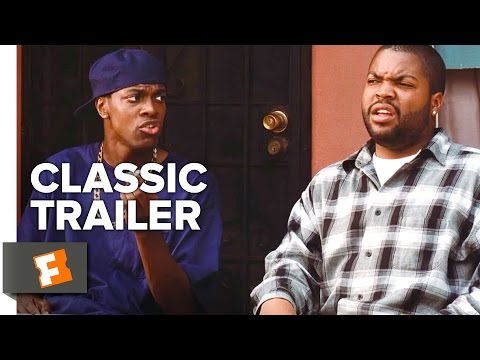 ---
---
Friday Movie credits
Ice Cube
Craig Jones
Chris Tucker
Smokey
Nia Long
Debbie
Tom Lister Jr.
Deebo
John Witherspoon
Mr. Jones
Anna Maria Horsford
Mrs. Jones
---
More movies
Something Missing :
Update Details