Tremors
Tremors ( 1990 )
1990-01-19 - ( 96 mins )
Tagline: The monster movie that breaks new ground.
Overview: Hick handymen Val McKee and Earl Bassett can barely eke out a living in the Nevada hamlet of Perfection, so they decide to leave town -- despite an admonition from a shapely seismology coed who's picking up odd readings on her equipment. Before long, Val and Earl discover what's responsible for those readings: 30-foot-long carnivorous worms with a proclivity for sucking their prey underground.
Genres: Action.Horror.
Production companies:
Universal Pictures.No Frills Film Production.
The Movie DB : 9362
Imdb : tt0100814
---
---
Tremors Movie Trailers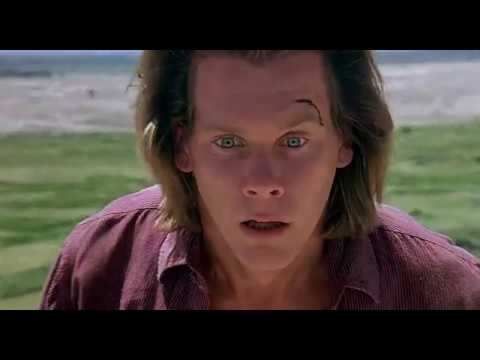 ---
---
Tremors Movie credits
Kevin Bacon
Valentine McKee
Fred Ward
Earl Bassett
Finn Carter
Rhonda LeBeck
Michael Gross
Burt Gummer
Reba McEntire
Heather Gummer
Victor Wong
Walter Chang
---
More movies
Something Missing :
Update Details