The Glorias
The Glorias ( 2020 )
2020-01-26 - ( 147 mins )
Overview: An equal rights crusader, journalist and activist: Gloria Steinem embodies these and more. From her role in the revolutionary women's rights movement to her travels throughout the U.S. and around the world, Steinem has made an everlasting mark on modern history. A nontraditional chronicle of a trailblazing life.
Genres: Drama.
Home Page: www.thegloriasmovie.com/
Production companies:
June Pictures.
The Movie DB : 519056
---
---
The Glorias Movie Trailers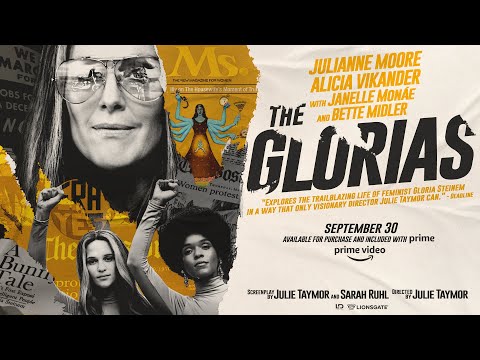 ---
---
The Glorias Movie credits
Julianne Moore
Gloria
Alicia Vikander
Gloria
Ryan Kiera Armstrong
Gloria
Lulu Wilson
Gloria
Gloria Steinem
Gloria
Peggy Sheffield
Woman Biker
---
More movies
Something Missing :
Update Details