Johnny English Strikes Again ( 2018 ) ( 89 mins )
Tagline: When only the best will do and no one else is available
Overview: Disaster strikes when a criminal mastermind reveals the identities of all active undercover agents in Britain. The secret service can now rely on only one man - Johnny English. Currently teaching at a minor prep school, Johnny springs back into action to find the mysterious hacker. For this mission to succeed, he'll need all of his skills - what few he has - as the man with yesterday's analogue methods faces off against tomorrow's digital technology.
Genres: Action.Adventure.Comedy.
Home Page: www.johnnyenglishmovie.com/
Production companies:
Universal Pictures.StudioCanal.Working Title Films.Perfect World Pictures.
The Movie DB : 463272
Johnny English Strikes Again Trailers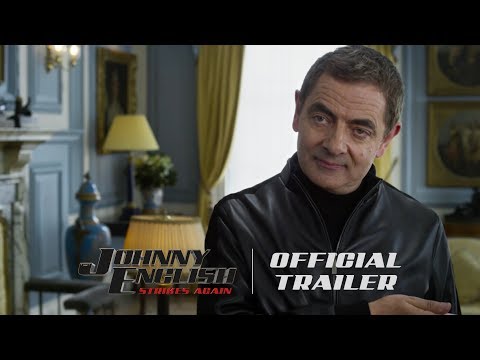 Movie credits
---
More movies
Something Missing :
Update Details