Home on the Range
Home on the Range ( 2004 )
2004-04-02 - ( 76 mins )
Tagline: Bust a Moo
Overview: When a greedy outlaw schemes to take possession of the "Patch Of Heaven" dairy farm, three determined cows, a karate-kicking stallion and a colorful corral of critters join forces to save their home. The stakes are sky-high as this unlikely animal alliance risk their hides and match wits with a mysterious band of bad guys.
Genres: Animation.Family.
Home Page: movies.disney.com/home-on-the-range
Production companies:
Walt Disney Pictures.
The Movie DB : 13700
Imdb : tt0299172
---
---
Home on the Range Movie Trailers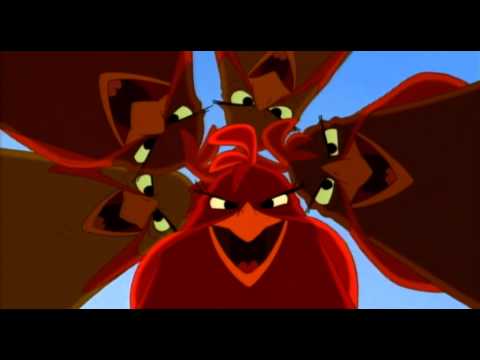 ---
---
Home on the Range Movie credits
Roseanne Barr
Maggie (voice)
Judi Dench
Mrs. Caloway (voice)
Jennifer Tilly
Grace (voice)
Steve Buscemi
Wesley (voice)
G. W. Bailey
Rusty (voice)
Cuba Gooding Jr.
Buck (voice)
---
More movies
Something Missing :
Update Details