Buzz Lightyear of Star Command: The Adventure Begins ( 2000 ) ( 70 mins )
Tagline: Never fear, Buzz is here...
Overview: Buzz Lightyear must battle Emperor Zurg with the help of three hopefuls who insist on being his partners.
Genres: Animation.Family.Comedy.Science Fiction.Adventure.
Production companies:
Disney Television Animation.Walt Disney Pictures.Pixar.
Imdb : tt0181196
---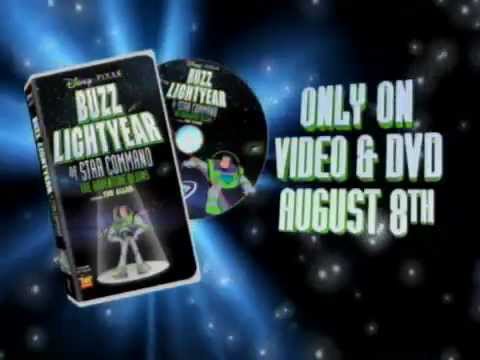 ---
Movie credits
Tim Allen
Buzz Lightyear (voice)
Nicole Sullivan
Mira Nova (voice)
Stephen Furst
Booster Muchapper (voice)
Larry Miller
XR (voice)
Adam Carolla
Commander Nebula (voice)
Patrick Warburton
Little Green Men (voice)
---
More movies
Something Missing :
Update Details